School is fast approaching which means back-to-school shopping is in full swing! During the month of August, Reid & Reid is offering a chance to win a backpack and school supplies! We have backpacks for elementary, middle, and high schoolers!
All you have to do is answer some simple questions to be entered! Be sure to enter while you're here for an appointment, or stop by and enter as well!
Reid & Reid wishes everyone a great start to the 2023-2024 school year!
Good Luck!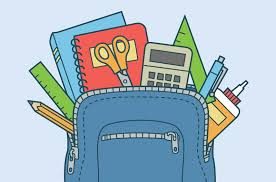 United Way Day of Action
This year Reid & Reid is happy to sponsor the United Way Day of Action scheduled for August 3, 2023. The service projects will be dedicated to improving the condition of Henderson County Public Schools.